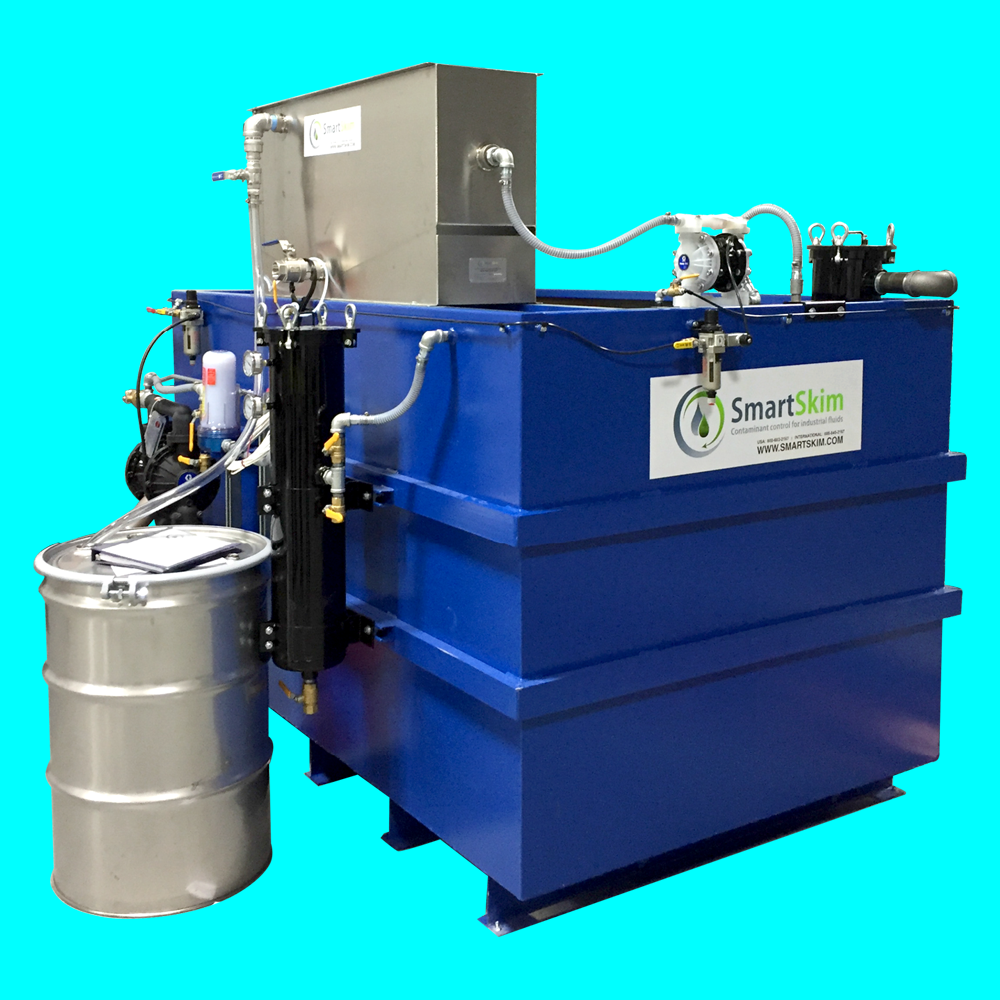 CoolantLoop Recycling System
By getting the fluids out of dirty sumps on a regular basis, all three types of coolant contamination problems – tramp oils, solids, and bacteria – can easily and effectively be removed. Our SmartSkim products incorporate the coalescing and skimming technologies to ensure this occurs.
Sentry's CoolantLoop quickly promotes the capture and separation of contaminated floating oils and suspended solids from your valuable machining coolants. Additionally, our FilterLoop process can polish the coolant to levels of 1 -10 micron. With the correct processes in place, your coolant life can be extended exponentially.
The CoolantLoop can be used with virtually any coolant.
Our continuous recirculation of the system which eliminates stagnation, provides aeration, and gives multi-pass filtration.
Because of our open-channel coalescing technology, our system will not split weak emulsions or remove additive packages like other technologies.
| Instrument Air | Input Power | Process Pressure |
| --- | --- | --- |
| 30 PSI (2.07 bar) | 120 V (240V Avaiable on Request) | 40 PSI (3 bar) |
Related Resources
Learn more about how the CoolantLoop Recycling System can benefit your application with the following resources.
Browse All Resources
Explore more information on SmartSkim products and services in our Resource Library.