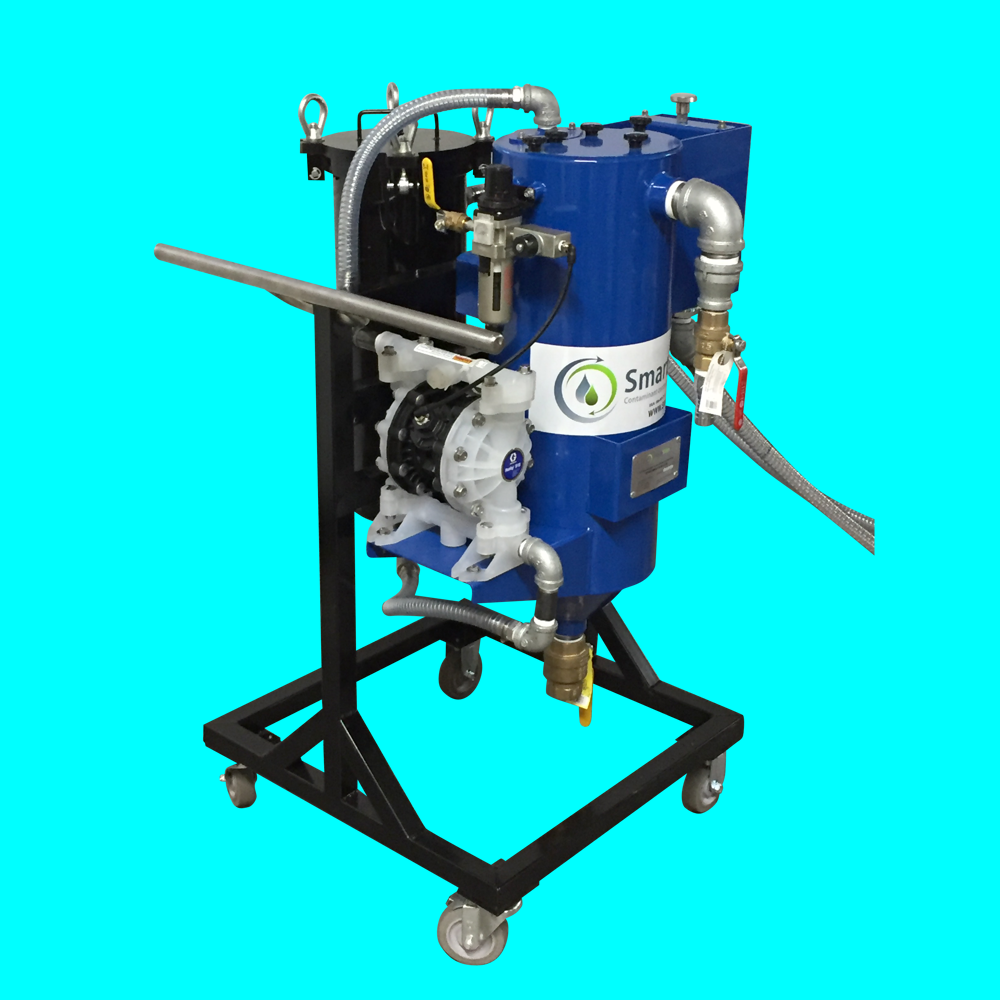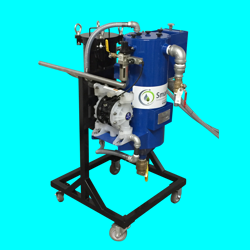 Sump Caddy Portable Filtration System
Remove free floating tramp oils and suspended fine particulates from your machine sumps with the Sump Caddy Portable Filtration System. This portable system ensures that you are extending your fluid life and eliminating labor intensive skimming processes.
A complete system comes with a SmartSkim Slotted Pipe Suction Skimmer, 100-micron and 250-micron filter bags, and 10 feet of suction and discharge hoses. For increased protection, a MagSleeve or MagPost magnetic filter can be included for additional particulate removal. But regardless of the inclusion, all Sump Caddy's come with the minimal maintenance and reliability you expect from Sentry's oil separation and coolant recycling products.
The Sump Caddy removes particulates that can damage your coolant lines and tooling.
Sentry's portable coolant recycling system reduces coolant disposal costs and eliminates labor intensive processes.
Extends the life of your expensive machining coolants and improves your part quality.
Removes tramp oils contamination that is a breeding grounds for dangerous and odorous bacteria
| Max. Sump Height | Processing Rate |
| --- | --- |
| 35 in | Up to 3 GPM |
Related Resources
Learn more about how the Slotted Pipe Skimmer can benefit your application with the following resources.
Browse All Resources
Explore more information on SmartSkim products and services in our Resource Library.
Need Something Else?
Review some other related products that could help your current application.