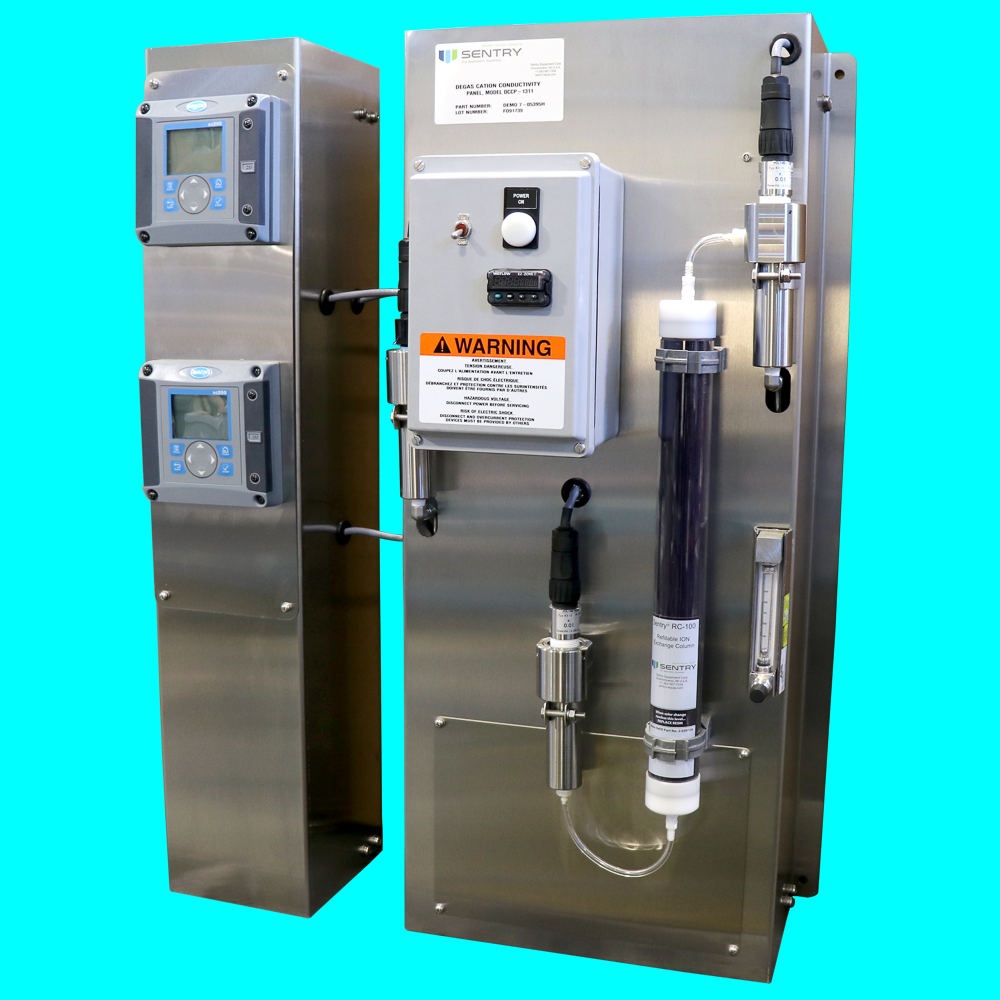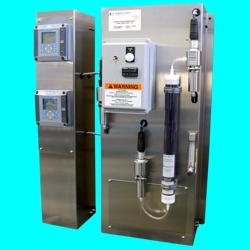 DCCP Reboiler
Maximize confidence in your analytical results with Sentry's degassed cation conductivity reboiler. This complete DCCP will provide plants with a complete system to remove CO2 from your samples for appropriate conductivity measurement.
By using a baffled vapor discharge chamber, you can rest assured that any sample is protected from contamination caused by backflow. Your processes will also remain in sync as various analyzer makes and models incorporate with this system seamlessly.
Fits into processes with a wall mount or surface amount options available.

The DCCP reboiler does not require cooling water with the regenerative cooling option.

Capable of measuring specific, cation, and degassed cation conductivity.

Meets ASME B31.1, ASTM D 4519, and CSA compliance standards
Pressure Rating
Temperature Rating
Sample Flow
100 PSI (7 bar)
130

°F (54°C)

100-200 cc/min
Related Resources
Learn more about how the DCCP Reboiler can benefit your application with the following resources.