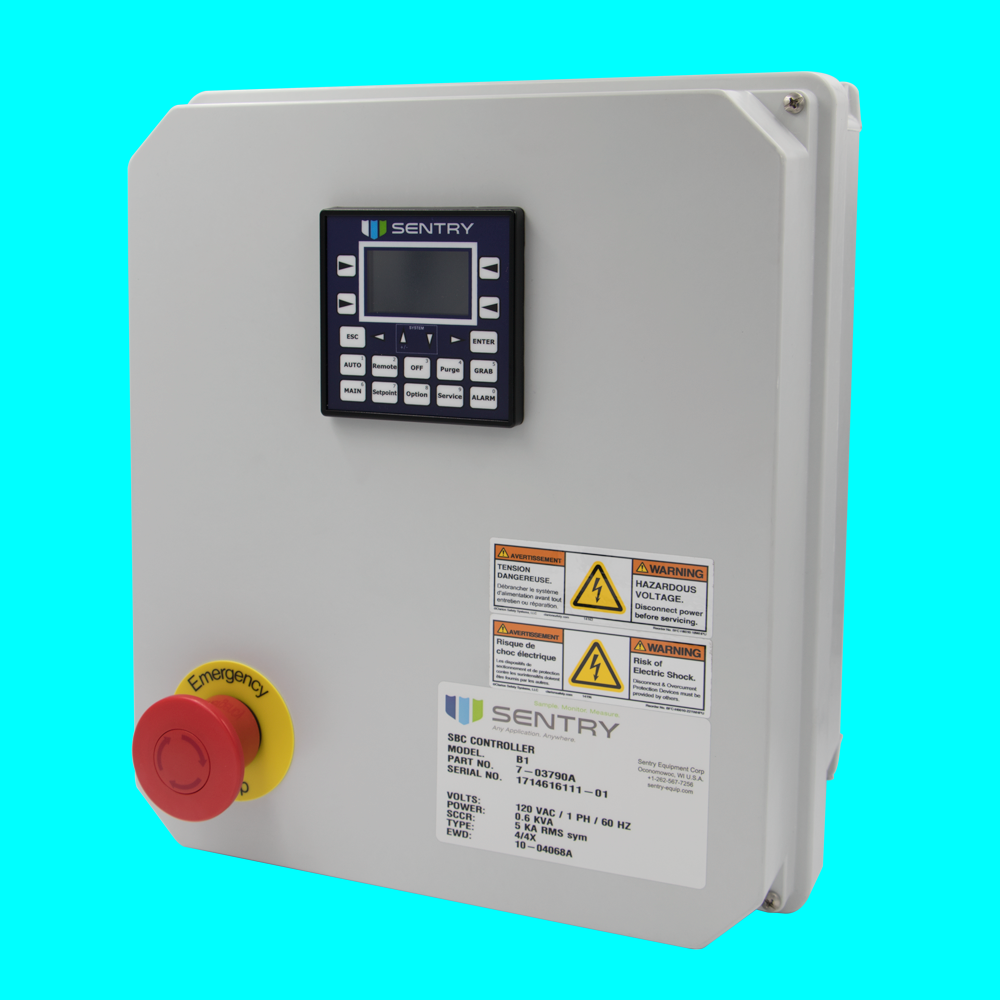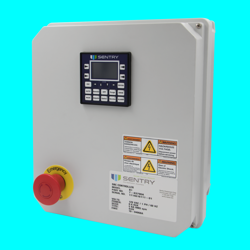 SBC Controller
Automate your bulk solid sampling with Sentry's SBC Controller. Utilizing a few simple connections, the controller ensures operators can automate a single or continuous sample with any Sentry ISOLOK or bulk solid sampler.
The standard controller utilizes ModBus. Let this single point of contact handle your sampling logic and allow operators to handle other process aspects.
Local and Remote operating modes are available.

Standard features are plentiful with support batch, proportional flow, counter-based and time-based sampling.

The SBC Controller works seamlessly with the Sentry Indexing Cabinet.

Has recipe capabilities to store and switch between multiple sets of sample timing.

Meets CSA compliance standard
Inputs
Outputs
Enclosure
Ambient Temp

Digital: Dry Contacts, 24 VDC
Analog: 4-20 mA, 10-bit resolution

Mech. Delay, max 3A at 250 VAC

Fiberglass,
NEMA 4X, IP 65

32°F to 122°F
(0°C to 50°C)
Related Resources
Learn more about how the SBC Controller can benefit your application with the following resources.
Need Something Else?
Review some other related products that could help your current application.