3 Ways Customers Benefit from Employee Ownership
Why should customers care whether they buy from employee-owned companies or not? Typically, customers receive greater value when working with an employee-owned company.
Pride of employee ownership produces a culture that benefits their customers. That pride positively impacts the employee culture in attitude, engagement and communication with their customers.
Overall, employee owners care more, work harder and serve customers better than non-employee owners because they have a financial stake in the customers' experience and are committed to their ongoing satisfaction. Following are three ways customers benefit from an employee-owned company culture:


1. Prompt Decisions to Satisfy Customers
Customers benefit when employee owners who have accountability with authority and empowerment make decisions that directly affect the customers' experience and satisfaction. Subject matter experts have the authority to make decisions and respond to customers' questions with answers to solve problems more quickly than waiting days for management decisions.
Customers benefit from decisions in various aspects of the customers' experience:
To keep customer processes running effectively, employees exercise the authority to recommend or replace existing products with new products to better satisfy customers' needs. Those products are expertly designed, first and foremost, to meet the application demands of their customers.
On the manufacturing floor, customer orders are produced on time by employees who have autonomy to make day-to-day decisions that directly affect production priorities such as planning work flow and assigning manpower to complete orders promptly.
Customer service team members can expedite orders through production and decide to ship them via different carriers for faster delivery to meet a customer deadline.
To accommodate customers' schedules, field service technicians extend their service appointment hours to maintain and repair equipment.
2. Personalized Customer Service
Customers care about how they are treated. Receiving personalized service with strong partner relationships can be just as important as the products they buy. From the time they contact a company to inquire about a product to the after sale support they receive, the interaction with people from a company is vital. Strong pre- and post-sale communications make the customer's business interaction easier and more satisfying.
Taking care of the customer is the primary goal in an employee-owner culture, so everyone is on the same page and customers receive consistent, high-quality service in every transaction. Employees are motivated to help customers succeed. A dedicated owner who knows customer expectations can create, customize, optimize, manufacture and support products to meet customers' needs. They get to know customers on a personal level and can answer their questions to handle issues promptly. They delve deeper into customer product applications and work together to solve problems. As a result, customers receive excellent personalized service.

3. Better Products Delivered On Time
Since employee owners are heavily invested in the company's future and its development, continuous improvement is always top of mind. They avoid complacency by proactively making changes to provide more value to customers. As a result, customers receive better products more quickly as employee owners continuously improve their processes to be more productive and efficient.
Customers benefit from companies that use advanced manufacturing techniques for improved product quality, reduced costs and on-time production and delivery. For example, a production line changed from a multiple department manufacturing process to a lean manufacturing cell environment. Using fewer, highly skilled technicians that can weld, assemble, test, and package in one area produced a 99.7% on-time fulfillment rate for customer orders.
Employee ownership matters. As an employee-owned company, the Sentry Equipment team fully appreciates the value of every customer and the importance of every relationship, taking pride in their work, delivering on promises and standing behind commitments. With a hands-on approach to getting to know customers' businesses, employee-owners custom engineer solutions to deliver maximum value and back it up with prompt, reliable, long-term support.
---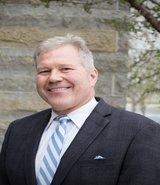 Written by Brian Baker
---