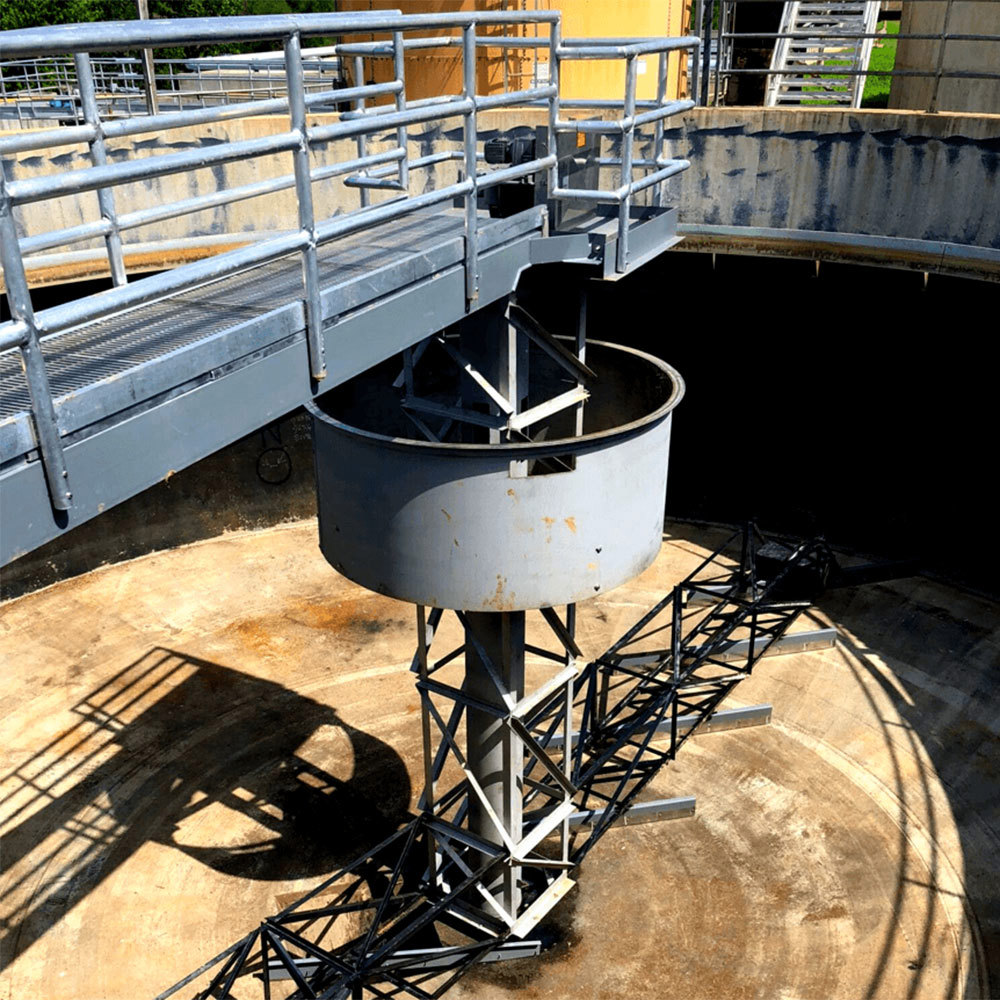 Plow Blade Clarifier
Plow Blade clarifiers are designed for all applications involving sludge removal. Flow enters through the center pier and then discharges through outlet ports in the center pier into the feedwell. This function dissipates the influent energy, minimizes density currents, and enhances settling.
Solids are easily managed due to a collection sump located on the sump floor while effluent exits over weir plates and out of the basin.
Simple operations and easy installation due to bolt-in connections on the plow blade clarifier.
This plow clarifier offers low maintenance through its design and removal of mechanical seals.
Center Column Standards
Feedwell Standards
Machine Diameter
Column Diameter
Machine Diameter
Feedwell Diameter
30 to 50 feet
20 in
30 to 35 feet
9 or 10 feet
55 to 70 feet
24 in
40 to 45 feet
11 feet
75 to 80 feet
30 in
50 to 60 feet
13 feet
85 to 100 feet
36 in
65 to 80 feet
17 feet
85 to 100 feet
25 feet
Need Something Else?
Review some other related products that could help your current application.