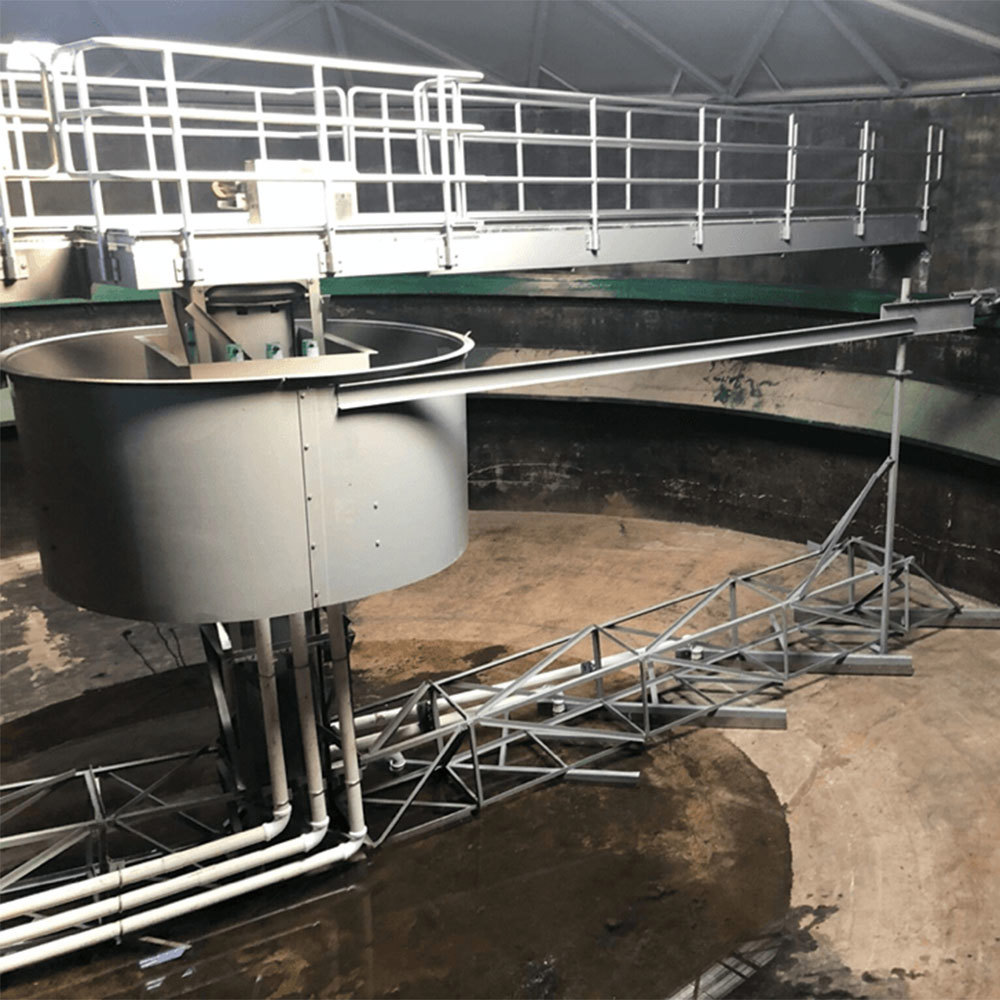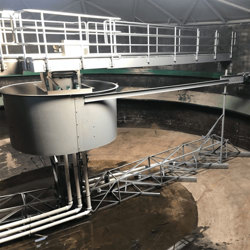 Suction Pipe Clarifier
Suction Pipe Clarifiers are designed to provide quick and uniform removal of return-activated sludge (RAS) by utilizing collection pipes located at multiple points along each arm. Suction is generated by a differential head from the partially submerged well located at the center of the clarifier.
Each suction pipe is equipped with a return flow valve that controls the rate of sludge return. By rotating into the center sludge well, the pipe clarifier ensures that all sludge exits through a vertical steel pipe located at the center.
Each suction pipe clarifier is customized to your needs as the size and quality of pipes are selected according to your RAS flow rates.
Built to minimize "short-circuiting" which reduces costly downtime.
Easy to change out sludge seals and visual indications of functionality ensure that maintenance and upkeep are minimized on the operators.
Center Column Standards
Feedwell Standards
Suction Pipe Standards
Machine Diameter
Column Diameter
Machine Diameter
Feedwell Diameter
Machine Diameter
Pipe Diameter
30 to 50 feet
20 in
30 to 35 feet
9 or 10 feet
30 to 40 feet
4 in
55 to 70 feet
24 in
40 to 45 feet
11 feet
45 to 70 feet
6 in
75 to 80 feet
30 in
50 to 60 feet
13 feet
75 to 100 feet
8 in
85 to 100 feet
36 in
65 to 80 feet
17 feet
85 to 100 feet
25 feet
Need Something Else?
Review some other related products that could help your current application.