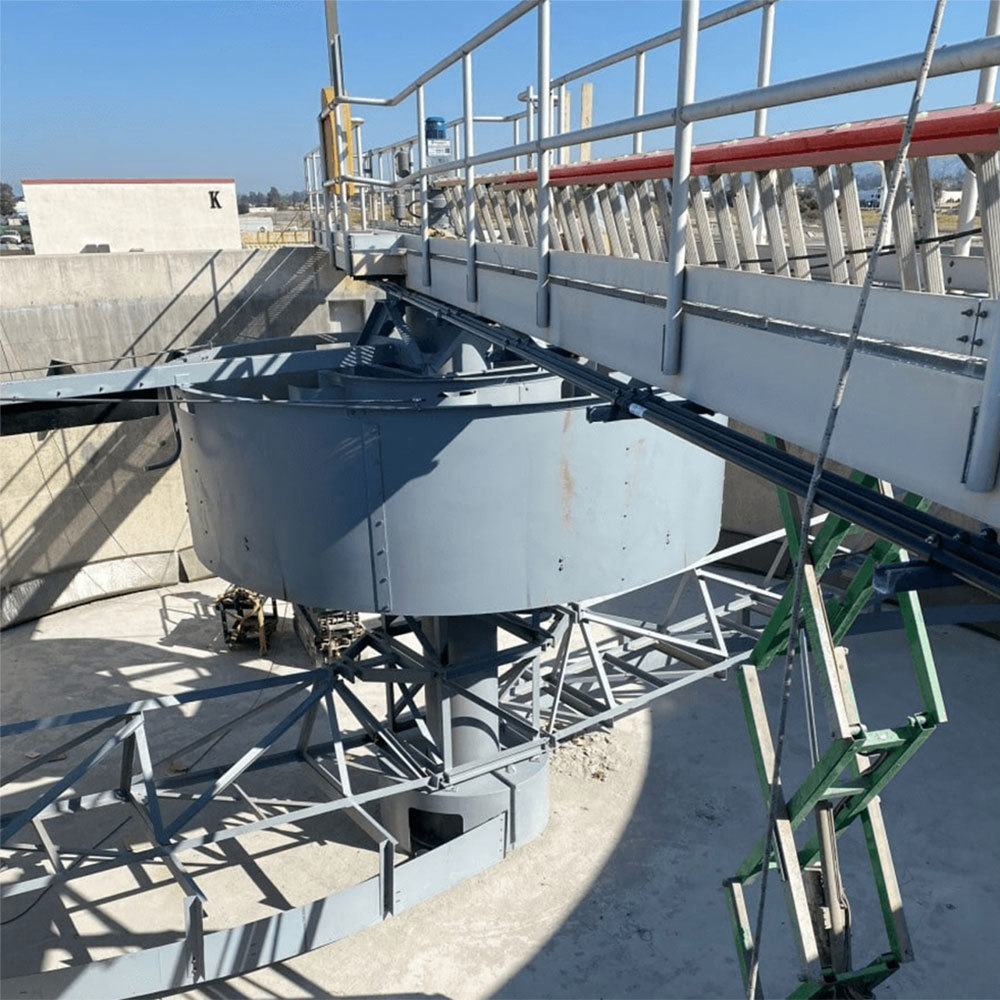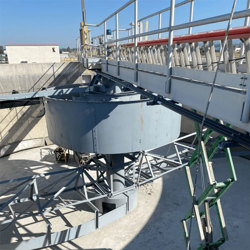 Spiral Blade Clarifier
Spiral Blade Clarifiers are uniquely created for optimal performance and increased solids. These secondary and primary clarifiers come complete with a logarithmic spiral curve and deep blades to provide more effective transportation of sludge.
During operation, it is recommended to utilize the variable speed option provided in our column and bridge-mounted series drives to allow for optimal sludge removal for an increase in overall clarifier performance.
The spiral blade clarifier rapidly removes sludge with tapered spiral blades and adjustable blade tip speeds.
Its simple, low-maintenance design ensures that your operators are available to care for other parts of the plant.
Center Column Standards
Feedwell Standards
Machine Diameter
Column Diameter
Machine Diameter
Feedwell Diameter
30 to 50 feet
20 in
30 to 35 feet
9 or 10 feet
55 to 70 feet
24 in
40 to 45 feet
11 feet
75 to 80 feet
30 in
50 to 60 feet
13 feet
85 to 100 feet
36 in
65 to 80 feet
17 feet
85 to 100 feet
25 feet
Need Something Else?
Review some other related products that could help your current application.